Tip: Click the SoundCloud logo in the lower right area of the player above to view all audio sermons.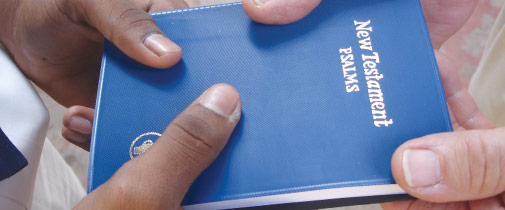 More than Missionaries
The Gideons International is an interdenominational association of Christian business and professional men who are members of Protestant/evangelical churches. Our members are dedicated to saving the lost through personal witnessing and the distribution of God's Word in more than 190 countries around the world.
The majority of Gideons live and serve in their local communities, making us very effective and efficient because . . .
They know the local language and customs.
They know where the hotels, schools, prisons, hospitals and other locations where Bibles and New Testaments need to be distributed are located.
Sometimes, we're able to establish local groups of Gideons in countries where traditional missionaries aren't allowed to go.
Visit their website here
Download Announcements, Prayer Requests, & Message Scriptures below:
Announcements
Prayer Requests
Message Scriptures